According to Accru.com, around 326 'unicorn' companies populated the world at the end of May 2019, with 119 new ones coming on line since January 2018.
Coined by venture capitalist Aileen Lee to represent the rarity of such successful ventures, the term 'unicorn' refers to startups having a valuation of $1.4 billion or more – nothing to sneeze at.
What may not be known is that a lot of unicorns – usually global businesses – chose to start their operations in co-working environments. But why? There are several interesting reasons.
"Firstly, co-working allows startup companies room for expansion. Then, there is the attraction of flexible lease terms and very competitive rents; all of which are vital for any new company seeking to last the distance."
But perhaps more importantly is the opportunity for these businesses to network with like-minded others, helping to maintain high productivity levels in an effort to expand even more quickly than projected.
This is because co-working brings hardworking dedicated professionals together from across a range of industries while also offering a cost effective alternative to working from home or independent small offices.
Co-working is the sharing personal resources and the epitome of the sharing or on-demand economy or collaborative consumption, a key feature of today's digitised and globalised world. And is a trend that helped make three of the top five largest unicorns – Uber, DiDi and Airbnb.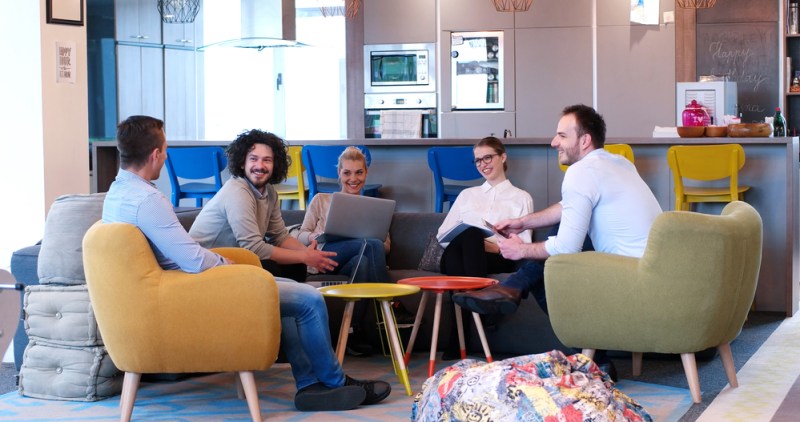 This in itself may be reason enough to seek out co-working options but in today's modern work world it also offers a range of practical benefits not readily affordable for new and upcoming professionals.
Imagine having access to workout spaces, conference facilities, healthy food and drink options, and ultra-high speed wireless internet access and support all in one cost-effective space.
And, because the range of companies and projects at a co-working space is large, those who choose it say their work seems more meaningful through exposure to others doing all types and kinds of work from the same location.
A sense of community, collaboration, learning and sustainability – keywords attached to co-working… according to many.