Procurement Australasia's Space Station flexible office spaces in Melbourne and Sydney are a great option for companies' and sole traders' needs for cost effective, adaptable office space in terms of both technology and size.
As demand for flexible office space grows to meet business's changing needs as they swell and shrink in line with industry fluctuations, Procurement Australasia is bringing more flexible office space into the Melbourne market.
L10, 440 Collins Street, which will come online in February 2020, will be the third in the organisation's flexible office space offerings and brings with it an even greater array of benefits.
Fitted with state-of-the-art technology, Space Station's locations in Melbourne and Sydney provide mixed business spaces in modern comfortable, professional settings with either plug in and play hot desks or larger spaces for meetings, events, seminars or workshops for up to 36 people.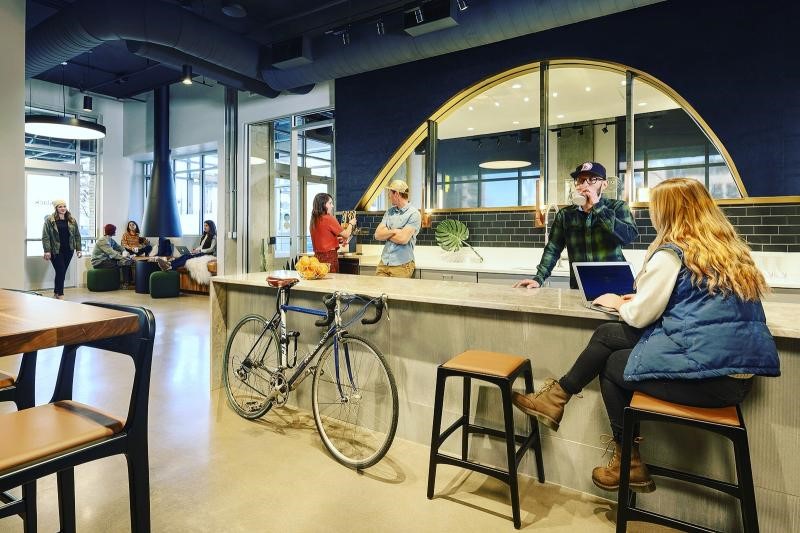 Key to this development is the fact that more and more new businesses – especially start-ups driven by the digital era – are seeking co working environments in which to start their operations as these not only offer room for expansion but importantly much more flexible lease terms and very competitive rents.
Additionally, today's new era workplace talent is looking to work in office environments that meet their needs in terms of technology, personal comfort, flexibility and location
This potent combination of features enables new and existing businesses more opportunity to attract and retain highly productive young employees; probably even more important for long standing businesses seeking to morph their culture in a way that sets it up for a highly changed future, and new generations of employees with different demands.
Space Station's office spaces are smart, connected, offer integrated communications and a range of amenities enabling employees to bring their own devices and access all offerings – lifts, parking, meeting rooms, relaxation spaces and comfortable facilities.
Contact Space Station Today
03 9810 8630
spacestation@plt.com.au
spacesation@net.au